snowshoes hiking
Snowshoes hiking
          What about discovering the wild side of the mountains, far away of crowdy resorts?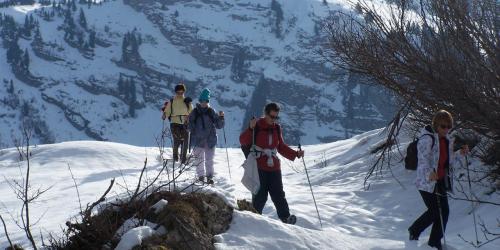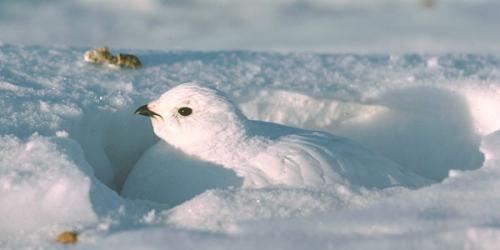 the pleasure of adventuring into the wilderness safely                                                                                       wildlife is rich in our valley
 I propose to guide you for a good moment in the wilderness, for a safe hike adapted to your level
To discover the fauna and how they can survive to the winter
To share a nice brunch of local food and drink
To have fun discovering the snowshoes and differents way to use it!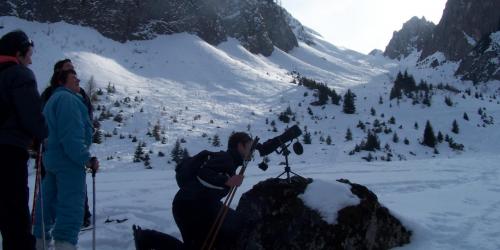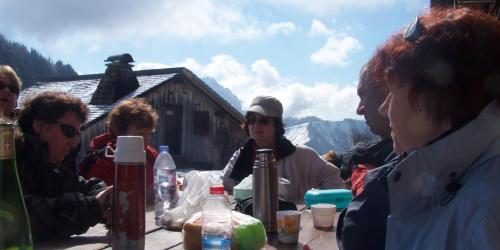 chamois  observation                                                                                                                        a nice brunch in the alpage
My engagement:
I provide snowshoes, sticks and brunch, and all the materials necessary for fauna observation.
I organize the hike according to the conditions (avalanches, best places to see animals, etc). The group is small, 8 personns maximum, so that everyone can feel the silence and beauty of mountains.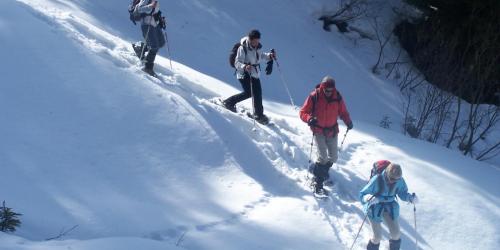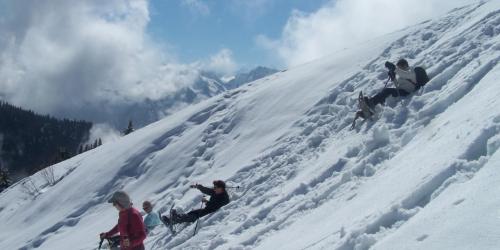 making our own tracks...              feeling free....       the silence of mountains.....           having fun!
My price:
I ask 15 euros per personn for ½ day hiking, 25 for full day
Children can be accepted from 5. I don't charge children if accompagned with adults, up to 15. Call me if you want me to organize something specialy for children. I make level groups so that children or slow hikers wont be mixed with people that want long walks.
sorry for the grammaticals errors...  I can speak english quite good but my langage is not so scolar...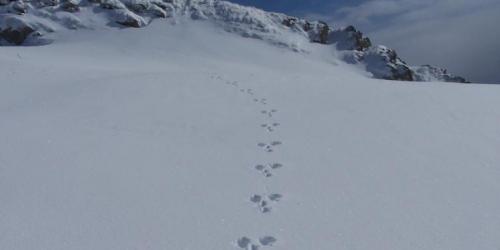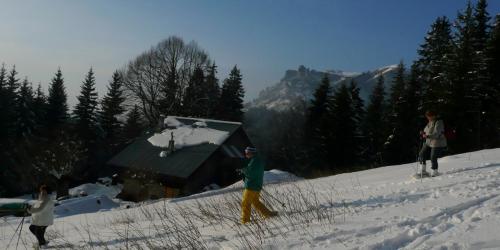 the tracks of the animals give a lot of informations about their life                sorry... it's time to go down back!
there is possibility to organise a night in refuge and many other things. contact me.
i m used to organise small groups so i can adapt to your own way to enjoy the mountains! 
 Cordonnier Cédric
 Mountain leader
Cordonnier_cedric@hotmail.com
74360 Abondance          
0613121945